Building Strategic People Capability Planning Guide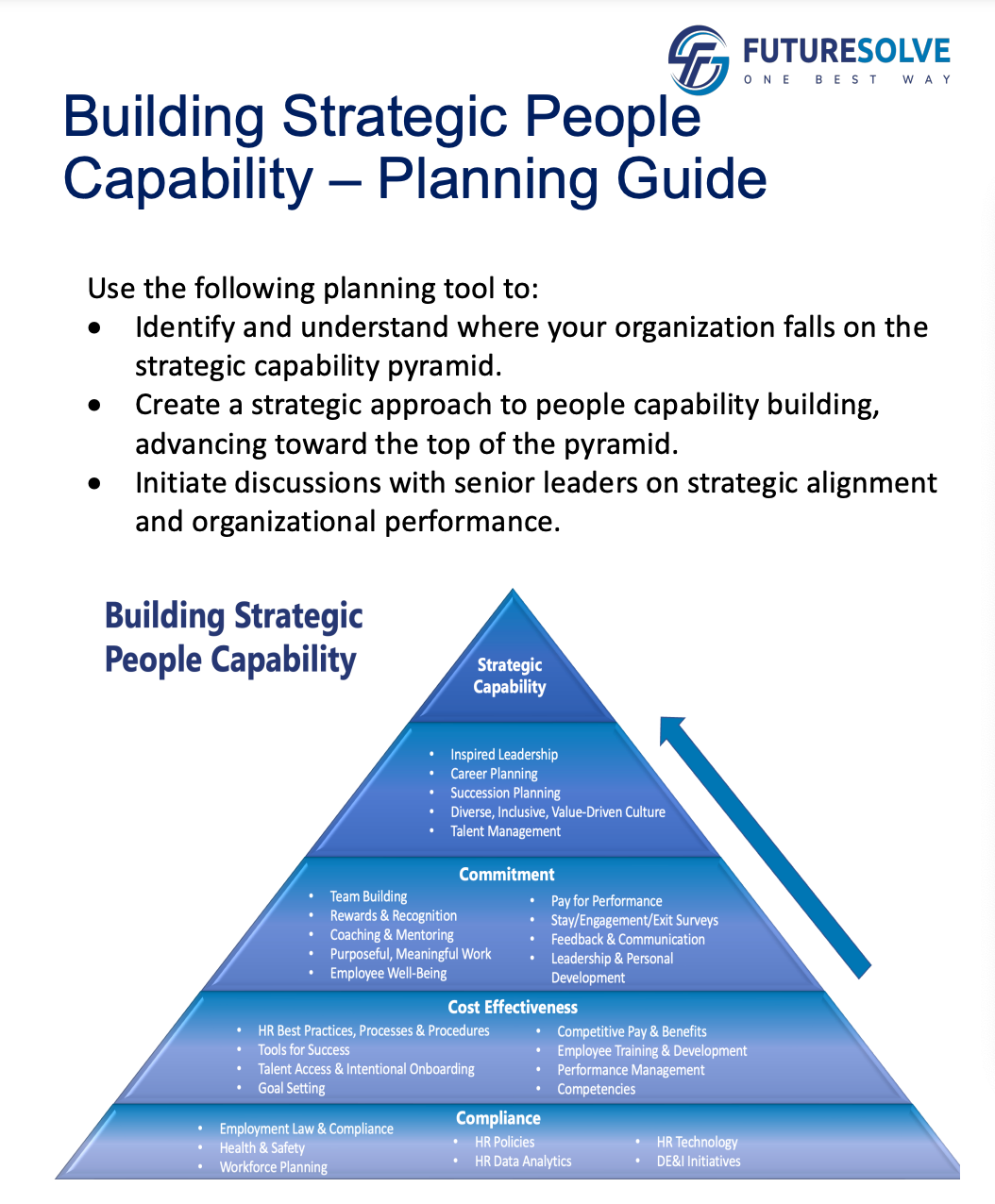 Building Strategic People Capability - Shift from talking about being strategic to behaving strategically.
As the business environment becomes more complex, HR is increasingly called upon to be a strategic business partner. Delivering comprehensive HR programs and services that align with organizational strategy has become urgent.
Use this planning tool to:
Identify and understand where your organization falls on the strategic capability pyramid.

Create a roadmap to building your organization's people capability, advancing toward the top of the pyramid.

Initiate discussions with senior leaders on strategic HR alignment and organizational performance.